Sokal + INFINITI Partnership = Transparency, Performance & Trust
Sokal Digital is a full-service digital agency that offers all-encompassing solutions from paid search and programmatic display to social media marketing and Connected TV/OTT, all powered by our Momentum digital ad platform. We pride ourselves on acting as a full extension of our clients - always keeping their vision and goals top of mind. We'll leverage our innovative tools and digital experts to meet the fast-paced demands of your business and offer data-driven strategies alongside a media mix that's completely customized for your dealership to ensure success, optimal ROI and outstanding customer satisfaction.
Pricing & Packages
Compare Packages
Set Up a Demo
Enroll Now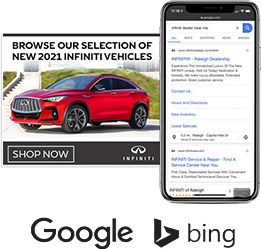 MOMENTUM SEARCH
Be There & Be Seen When Shoppers Are Looking For You
Paid Search Advertising:
Sokal's Momentum platform is a leading technology platform that, in part, delivers optimized Paid Search campaigns generating high quality website traffic through highly relevant ads that increase lead and conversion volume that will outperform your current Paid Search campaigns. Momentum Search campaigns run on both Google and Bing and include New Car, CPO and Fixed Ops.
Benefits:
A / B tested custom ad copy
Continuous budget adjustments (6x / day through the Momentum platform)
Keyword optimization tool identifies underperforming keywords (e.g., low quality score, high cost per click, low click through rate, low conversion rate)
Unique "waterfall" negative keyword strategy that aligns higher converting keywords with the person who is searching closer to the bottom of the buying journey (i.e., ready to purchase)
Top zip code targeting, radius targeting and automated bid adjustment in a dealerships most strategic geographic areas
MOMENTUM DISPLAY & DYNAMIC RETARGETING
Build Your Dealership Brand and Future Proof Your Business
Momentum Display & Dynamic Retargeting:
95% of dealerships have a top-of-mind awareness less than 5% of the time. Sokal's Momentum display and retargeting solutions help build your brand faster by delivering compelling and compliant display ads that reach the top of the funnel car buyers and then keeps them engaged throughout their buying process.
Momentum programmatically delivers display retargeting ads dynamically to the right audiences based on the specific make and model that they viewed on your dealership website.
Benefits:
Target in-market audiences specific to your brand and audiences of people specifically on vehicle shopping and researching on the most popular 3rd party listing and automotive websites
Dynamic VIN specific co-op compliant ads
Strategic sales zip code targeting combined with radius targeting for highly-localized campaigns
Continuously-updated audiences with our Momentum proprietary optimization tool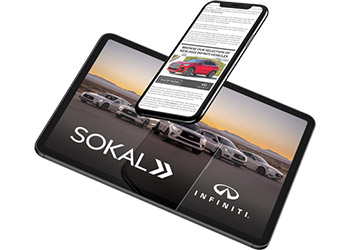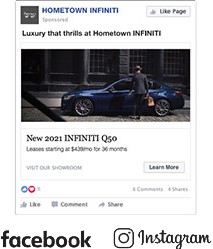 MOMENTUM SOCIAL
Be Social and Get in Front of 200+ Million Monthly Car Shoppers
Momentum Social:
Momentum Social combines VIN-Specific inventory ads, custom carousel ads, video and Facebook lead ads to deliver potential buyers from the awareness stage all the way through the decision phase of their car buying journey. Generate awareness, retarget those who've shown interest and convert to highly qualified leads with advanced audience targeting, whether their scrolling on Facebook or Instagram.
Benefits:
Various ad formats served at the right time to the right person (e.g., single image, carousel, video, collection, lead ads)
Dynamic carousel ads serve inventory directly from the site based on user interaction and the specific make and model that they viewed the most on your website.
Engagement-based audiences paired with lookalike audiences that generates a deliberate audience strategy
MOMENTUM DIGITAL VIDEO
A picture is worth a thousand words. A video is worth a million. Utilize sight, sound, and motion to get their attention.
Momentum Digital Video:
Our Momentum Digital Video solution utilizes our Momentum Video Network to deliver rich video content on YouTube TruView and Streaming Video (e.g., Over-the-top and Connected TV inventory) across custom unique audiences and that leverage network learnings at the lowest cost of delivery (CPM) or the lowest cost of viewership (Cost per completed view). If you don't have video assets available, we have a library of compliant videos for you to choose from that were all created and produced in-house.
Benefits:
Sites include: ESPN, CBS, NBC, HULU, YouTube, A&E, etc.
Devices include: Roku, Fire, Apple TV, etc.
Strategic sales zip code targeting combined with radius targeting for highly-localized campaigns
Continuously-updated audiences with our Momentum proprietary optimization tool
Specific in-market audiences for your specific make and model or for conquesting goals
In-house production team to craft custom, compliant creative videos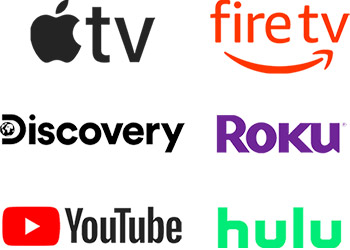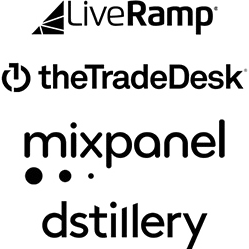 MOMENTUM AUDIENCES
Powerful Audience Targeting with Insights that Eliminate Wasted Ad Spend
Momentum Audiences:
Sokal Audience Technology takes the guesswork out of your digital advertising campaigns, making sure that your ads are in front of the right people at the right time to make sure they are listening to what you have to say through your advertising.
Benefits:
Utilize 3rd party data to reach specific demographic profiles (Household Income, Age, Gender)
Reach specific people based on where they are in their buying journey like their search behavior, website they have visited and specific makes and models they are considering.
Leverage dealer's 1st Party Data (CRM and DMS data) to reach current customers
Audiences from the customers shopping and visiting your website
Retargeting lists that ensure that your advertising stays in front of people who have visited your website
Reach across all devices with cross device tracking and retargeting (someone sees your Connected TV and then gets retargeted with a relevant display ad).
MOMENTUM SEO
Dominate on Major Search Engines Organically and Drive Local Sales
Momentum SEO:
With automotive SEO local content is essential our team naturally structures metadata around your location. Our SEO and content specialists collaborate to craft custom content targeting your customer base and apply directly to our Sokal sites or 3rd party websites. Additionally, we focus on building an organic presence through back linking with our third-party partners. We constantly evaluate performance and make adjustments to help you own your local market and grow your organic traffic.
Benefits:
Improve your ranking during internet searches
Widen your scope of potential clients and extend the reach of your dealership website
Unique content created specific to your ideal audience and brand
Leverage our SEO experts who are specialized in automotive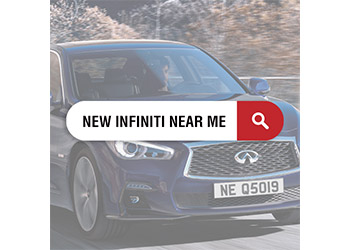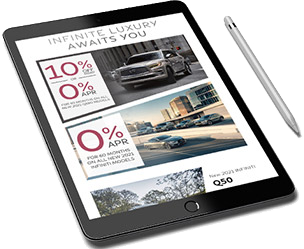 MOMENTUM EMAIL MARKETING
Stay Top of Mind with Your Customer Base and Reach New Shoppers with Compelling, Targeted Emails Designed to Maximize ROI
Momentum Email Marketing:
Email marketing is still the most cost-effective way to target your potential market. It allows you to target with pinpoint accuracy potential buyers that are currently in the market for a car, thus infusing yourself into their current search and putting your dealership name in the forefront of their mind. The added bonus with email marketing is that it's a gateway to retargeting, allowing for even more increased brand awareness.
Benefits:
Rich, dynamic creative designed custom by our in-house creative team
Completely customized campaign strategy and targeting designed specifically with your dealership goals in mind
Access to our in-house content writers and designers whose sole job is to focus on creating the best email campaigns in the industry
We consistently run A/B tests, along with statistical analysis to determine what does and doesn't work ensuring the greatest ROI
Sales matchback reporting provides insight into each campaign's success
Google Analytics tagging
CREATIVE SERVICES
Stand Out Against the Competition and Bring Your Brand to Life with Unique and Engaging Custom Creative
Sokal Creative Services:
In today's market, it's crucial you stand out from the pack - not get lost in it so when a customer is shopping for a new vehicle, they think of your dealership first over the competition. Our award-winning creative team designs can work with you to provide your dealership a unique voice, our services include:
Special page creative
Website homepage sliders
Print ad creation
Custom logos
Event banners
Branding and Re-branding
Creative strategy
Benefits:
Customized design fit for your dealership
Quick turn-around times
Website consistently updated
Attract more buyers with unique creative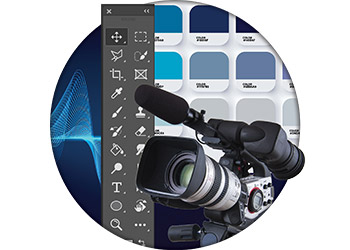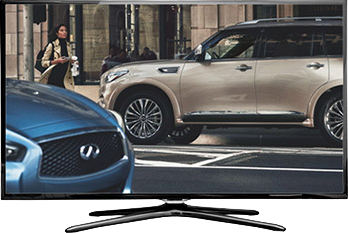 LINEAR/BROADCAST TELEVISION
Build Awareness for Your Brand and Dealership Through Cable and Broadcast Television
Linear/Broadcast Television:
Create brand and dealership awareness at the top of the funnel with integrated linear and broadcast television buys. By utilizing market demographics combined with a key understanding of digital strategies and audiences, target the right customer and increase frequency and recognition for your dealership.
Benefits:
We'll handle all media rep sales calls and relationships so you can focus on selling and closing leads
Our partnerships and strong negotiation skills will ensure you get the best rates and added value for your TV buys
Years of experience allows us to build the best linear television buys possible by utilizing our market research and technology to get you the best media spot, regardless of relationships
Have your digital media and linear/broadcast TV work together in coordination to further enhance your reach and frequency of messaging in a strategic way